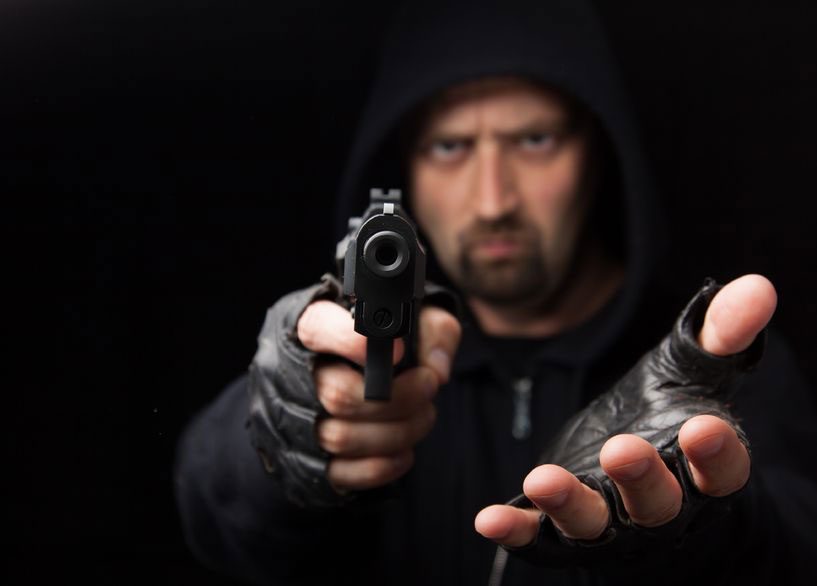 Imagine, if you will, that you're a hard-working convenience store clerk. The shift is almost over, and it's been a long night. Then, the worst happens. A thug walks in, puts a gun to your temple and motions to the cash register with his free hand. "Give me the money" he growls from behind his brave little ski mask.
As you comply, he stops you. "I want you to understand", he says in an almost friendly manner, "that your decision to give me the money is strictly voluntary." He pauses as you stand there amazed, contemplating the dissonance between his words and the Glock 19 at your head. "Mind you I'll shoot you dead if you don't, but I want you to know it's completely your choice."
Many clients have described feeling like the beleaguered cashier. "Voluntarily place your kids with relatives for a month or more while I investigate these preposterous allegations against you. Mind you I'll take them right now and put them with complete strangers in a Foster warehouse if you don't, but I want you to know it's completely your choice."
The paper evidence of this "choice" is called a safety plan. And I say thank God for it. And thank Gary Gates. Allow me to explain. You see, back in the good old days, the child savers at Child Protective Services (CPS) would simply walk into the store and shoot you in the head without word one said. Days or weeks later you'd have your chance to appear in court to find out why.
But then came Gary Gates. His story is much too involved to get into now, but suffice it to say that CPS treated him in a fairly typical manner (threats, lies, violation of constitutional rights, etc.) – and took all thirteen  of his kids (most adopted) into State custody. (Read Gary Gates' full story.) They made one slight miscalculation, however. They made a very wealthy man very, very, very angry.
Fast forward to the decision in Gates v. Texas Department of Protective and Regulatory Services. This Fifth Circuit Appeals Court decision is a candy store of good case law for parents, but the Golden Ticket Wonka Bar of it is this: if a CPS worker violates your constitutional rights, you may be able to hold her – not a state agency, her – personally liable for it.
Illegal takings dropped significantly. In their place came the safety plan. Yes, it's used to coerce. Yes, it's agreed to under threat. Yes it's CPS going around the legal system. But compare it to the good old days. Your child is with family, not strangers. She's gone for days or weeks, not months. You're spared the expense and added stress of court hearings before a corrupt judge that appears to be under CPS-style Jedi mind control.
While there is still much to do in the fight to make child abuse laws fair and to rein in the abusive child saver industry, there has been progress.