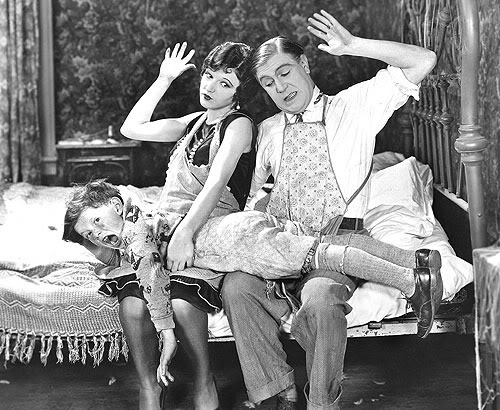 Spanking is a tried and true method of child discipline used by countless generations of parents wanting to raise their children into healthy and productive adults. It is also a method despised by loony lefties. Many of those loony lefties work for CPS and are responsible for a great deal of nonsense on the subject. One told me that spanking is legal only on the buttocks and with the hand. Another told me that my client's fiancé had committed a crime by spanking her child – even though he had the parent's permission.
So what's the truth? Put simply, spanking is legal – within limits. (Remember the recent Adrian Peterson case? He went too far.) Let's look at the applicable law.
First, Texas Family Code (TFC) §261.001(1)(c) defines abuse of a child, in part, as physical injury that results in substantial harm to the child, excluding reasonable discipline by a parent, guardian, or managing or possessory conservator that does not expose the child to a substantial risk of harm." This begs the question: is spanking "reasonable discipline"?
For the answer, let's turn to TFC 151.001(e):
(e)  Only the following persons may use corporal punishment for the reasonable discipline of a child:
(1)  a parent or grandparent of the child;
(2)  a stepparent of the child who has the duty of control and reasonable discipline of the child; and
(3)  an individual who is a guardian of the child and who has the duty of control and reasonable discipline of the child.
So the Texas Family Code specifically confirms that the mere act of spanking is not abuse. The statute was introduced by Representative Howard Dutton, who had heard too many stories of children being snatched from their parents by CPS agents who believed spanking was abuse by definition.
Now these two statutes appear to leave our aforementioned fiancé uninvited to the spanking party. True enough. But this is under the Family Code, which is civil law. But has he exposed himself to any criminal penalties? No. Not for the simple act of spanking. Consider Texas Penal Code §9.61:
(a) The use of force, but not deadly force, against a child younger than 18 years is justified:
(1) if the actor is the child's parent or stepparent or is acting in loco parentis to the child; and
(2) when and to the degree the actor reasonably believes the force is necessary to discipline the child or to safeguard or promote his welfare.
(b) For purposes of this section, "in loco parentis" includes grandparent and guardian, any person acting by, through, or under the direction of a court with jurisdiction over the child, and anyone who has express or implied consent of the parent or parents.
So the Texas penal (criminal) code states that our fiancé can spank, so long as he has consent. Why the discrepancy between the two codes? It's bad enough knowing how the minds of attorneys work. Please don't ask me to understand politicians.
So the Penal Code allows force, but not deadly force. The Family Code allows spanking that does not cause substantial harm. The meaning of deadly force is rather obvious, but what is substantial harm? That term is defined in the Texas Administrative Code:
Substantial Harm. Real and significant physical injury or damage to a child that includes, but is not limited to, bruises, cuts, welts, skull or other bone fractures, brain damage, subdural hematoma, internal injuries, burns, scalds, wounds, poisoning, human bites, concussions, and dislocations and sprains.
Now you may ask whether slight bruising on a kid's buttocks is a "real and significant injury." Reasonable minds can differ, but know that many CPS agents and judges are of the opinion that a bruise, any bruise, anywhere, is abuse. To be safe from government interference, DON'T LEAVE A MARK!
I am a spanking advocate. I spanked both my boys when necessary to correct bad behavior. I spanked because I love them and care deeply about their character and their future. Making sure you spank in a way that keeps the government out of your business is important, yes. But good parenting requires more, don't you think? More than making sure you're acting within the law. There are countless good books, web sites and videos out there. I urge you to study and apply the knowledge found in them. A great place to start is the Focus on the Family web site. http://www.focusonthefamily.com/parenting/effective-biblical-discipline/effective-child-discipline/biblical-approach-to-spanking